Save the dates!
BUILT ON STILTS is slated for
Aug. 10-12 and Aug. 19-21, 2023
Built on Stilts takes place at the stunning Union Chapel,
55 Narragansett Ave., Oak Bluffs, MA 02557.
See map
The Built on Stilts Dance Festival is comprised of performances by members of the Vineyard community and by professional performing artists from the island and frequently Boston, NYC, Philadelphia, DC, New Haven, Providence etc...Shows might also include live music, storytelling, theater, poetry readings, comedy, circus acts, fitness demos and more! All shows are appropriate for all ages and free to the public.
The festival's mission is to provide a forum for all to share their live performance with the community, and to make these performances accessible to audiences for free. Built on Stilts aims to provide a life-affirming public exchange of art and energy by presenting a diverse array of dance and other art forms from people representing a wide variety of cultures, ages, shapes, sizes, backgrounds and levels of training, proving that dance is in all of us and is for all of us.
Festival videos are available on thumb drives, by night, for $20 each. Please email shakes9999@yahoo.com with inquiries.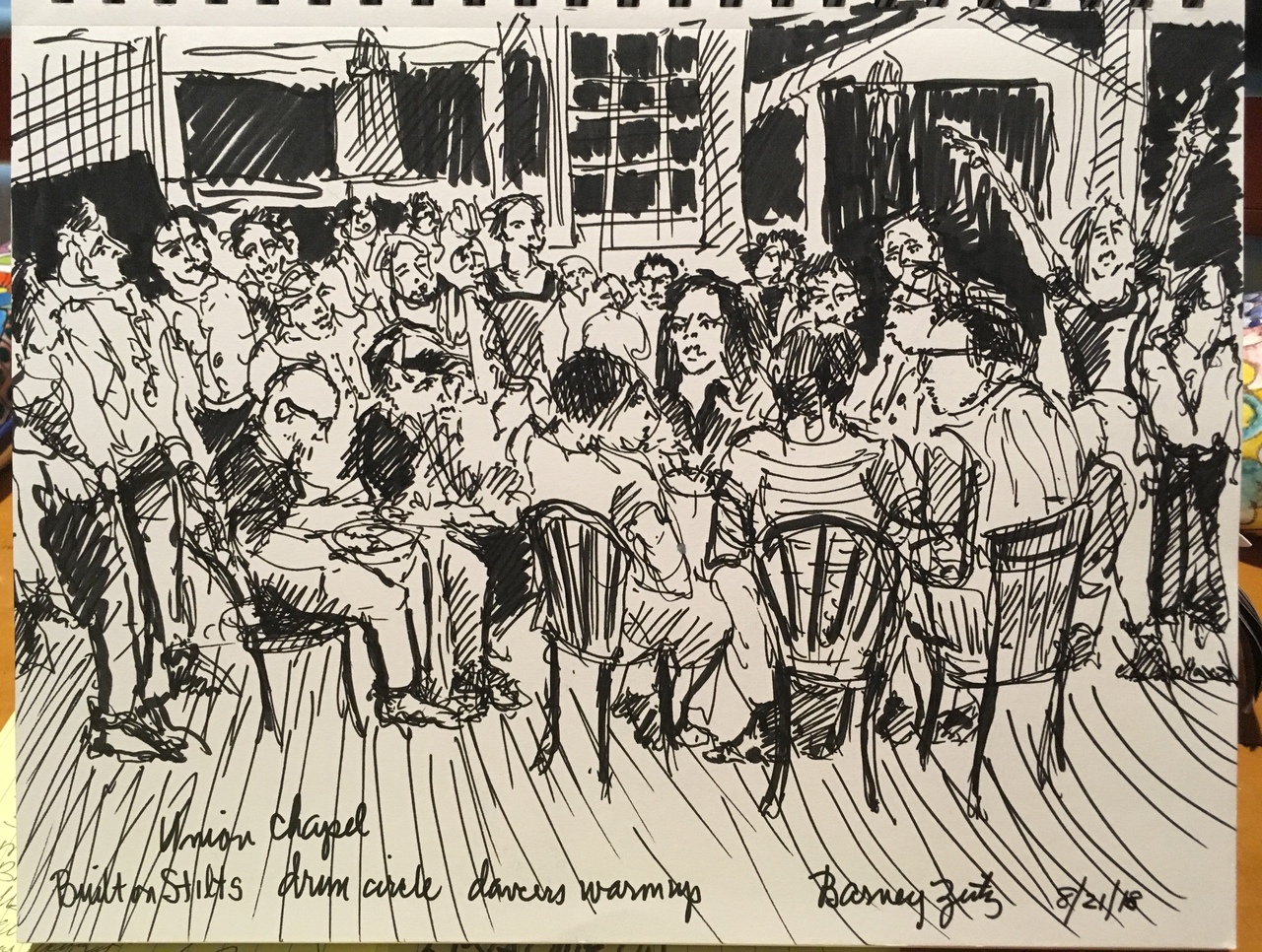 The Martha's Vineyard Built on Stilts project was spearheaded by Abby Bender and Anna Luckey in 1997 in the hopes of creating an all-inclusive, grassroots performance venue for island artists. The pair are two of the five founding members of the former New York City-based collective dance company KICK STAND DANCE which enjoyed a long partnership from 1998-2005. The group opened the Brooklyn-based studio and theater, Triskelion Arts, a rehearsal and performance center for theater, dance, comedy and circus arts, now a vibrant, far-reaching nonprofit organization that was under Abby's leadership between 2005-2016.

Built on Stilts has grown substantially since its inception, and what began in August 1997 as a magical one-night performance of the works of seven choreographers, has evolved into an enormous festival of the island's remarkable artistic spirit. The event now runs between seven and eight nights and features more than fifty original works of dance and other performing arts presented by dozens of artists from near and far. Interested visiting artists are encouraged to bring their work to the island for the festival.

Built on Stilts is a creative playground for both children and adults, from beginners to professionals, representing diverse stylistic backgrounds. Over the years, the event has showcased ballet, modern, hip hop, jazz, tap, ballroom, breakdance, bellydance, line dancing ,martial arts, movement theater, circus arts, mime, improvisation, spoken word and, of course, a bit of stilting. Each performance opens with an improvisational drum circle open to all willing musicians. The rhythms bouncing down Circuit Avenue draw in passersby, who flood the gates of the historic Union Chapel in Oak Bluffs, which has housed the festival since its first season.